Believe it or not, this covers Tory events that took place in the last 24 hours compiled by the great Russell Jones.
Foreign Secretary Liz Truss arriving in Adelaide airport, Australia. | Number 10 - Simon Dawson
1.
Liz Truss, a Foreign Secretary we got off Gumtree, blew £500,000 on a private flight to Australia to sign a trade deal that probably makes us poorer.
2.
That's enough to buy her 166 of her famed £3,000 lunches.
3.
The most expensive commercial flight that day cost £7,000, which is – check my maths – less than half a million quid?
4.
And it would have got her there faster.
5.
Australia's former PM called Truss "demented".
Foreign Secretary Liz Truss visiting Australia. | Number 10 - Simon Dawson
6.
Her flight landed the day Alok Sharma said the government was providing "a practical demonstration of honouring our COP26 climate promises."
7.
Also, Jacob Rees-Mogg launched more coal mines in what he called "our green and pleasant land."
8.
He's never seen a coal mine, has he?
9.
Jacob Rees-Mogg, a cross between a spindly mantis and the concept of gout, said we needed coal to support our "heritage railway" industry.
10.
So, sure, the planet will die, but at least there will be a fancy ancient steam train to cart away the corpses.
11.
Rishi Sunak, the discarded draft of an Aardman sidekick who threw away £4.3 billion last week cos he couldn't be arsed tackling fraud, is now privately threatening to resign if he can't raise National Insurance, cos he has just realised he has run out of money.
12.
Johnson said the National Insurance rise was vital to "fix social care", something he's assured parliament he has already fixed on – by my count – 27 separate occasions since he was elected. I mean, just in case anyone is looking for examples of him lying to parliament.
13.
The Defence secretary, discussing airlifting animals out of Kabul, said that "at no stage did the prime minister ask me to make a way for those pets. Not at all."
14.
An email showed the PM asking to airlift animals out of Kabul.
15.
The PM denied the email exists.
16.
It does.
17.
Dying palm tree Michael Fabricant said a fellow Tory complaining of Islamophobic abuse didn't look Muslim enough to abuse.
18.
Nadhim Zahawi was revealed to have been "instrumental" in securing millions of allegedly corrupt loans to David Cameron's billionaire pal.
19.
Pitch for a TV show where Tory MPs tell ludicrous stories to excuse their greed. It'll be called... I'm-All-Right-Jackanory.
20.
Priti Patel, Home Secretary and Mouth of Sauron, admitted (yet another) "unlawful and secret policy", this time stealing phones from migrants.
21.
Plague update: professional obscurity and extremely amateur Tory MP James Heappey said we were "emerging from the pandemic."
22.
We have the highest death toll in Europe.
23.
Over 600,000 cases, 12,000 hospitalisations, and 2,000 deaths this week.
24.
Regardless, the Tories announced everything is now 'awesome' and lifted all restrictions.
25.
300 scientists called this "reckless", cos Tories were creating a hub for infection with excellent global transport links to 3 billion people who still haven't been vaccinated.
26.
On to Party Gate, where Tories spent the first half of the week insisting the PM had been ambushed by a cake.
27.
And then they spent the second half of the week insisting cakes don't exist.
28.
Clearly, the quantum state of cakes is a complex issue that needs looking into.
29.
Sadly, the Metropolitan police said they don't investigate crimes that have already happened.
30.
When we'd all finished laughing at this, police said there wasn't enough evidence for an investigation anyway.
31.
Sue Gray immediately found evidence.
32.
So the police said there was now TOO MUCH evidence for Sue Gray to report.
33.
The Met immediately offered to let No 10 partygoers pay fines rather than be interviewed by police.
34.
Oh, and the fines will not be made public, so nobody's career will suffer.
35.
Not asking any questions and keeping all punishments secret makes me VERY confident they'll get to the bottom of things.
36.
Incidentally, Sajid Javid's brother is Deputy Assistant Commissioner of the Metropolitan Police.
37.
There is, however, some good news: Dry January is over.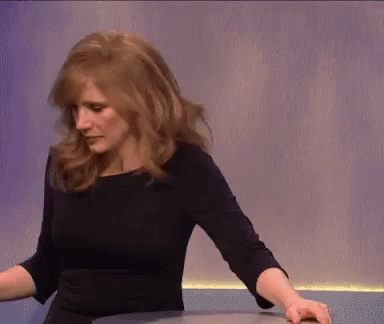 If it isn't a shit-show, it'll do until the real shit-show arrives. But if this kind of hellscape is your happy place, a) seek professional help, and b) consider pre-ordering my book, which does this to an entire decade of this chaos.
---
---
---
Sources
Written by:
---
---