The Zoe COVID Study's positive symptomatic case estimate is currently 110,267 cases (-7.6% in a week). The 7-day estimate shows 789,229 cases in a week (-7.3%). On average, it is now estimated that at least 112,747 people are still infected by coronavirus every day in the UK.
Vaccination remains the best defence against severe disease and hospitalisation. It is also sensible to wear a face covering in crowded, enclosed spaces.


🙈🙉🙊 #CovidIsNotOver
First published in August 2022.
---
covid summary
Latest UK Dashboard
Our reporting strategy
Since 27 July we don't publish the UKHSA data in our daily reporting. Those figures are just conveniently and undoubtedly flawed. Instead, we now focus on the ZOE COVID Study and the ONS Infection Survey data.
Our readers deserve the truth about COVID-19 and the UK government has clearly been doing everything – from ending free tests to irregular dashboard reports, delaying and ending some data reports – to make sure the media slowly lose interest in COVID reporting and get the public to believe both that they can live with the virus and that the pandemic is over. This is wrong and untrue, as the WHO and most public health experts have repeatedly told us.
For these reasons, PMP Magazine has so far, and will continue to publish COVID daily updates because we see it as part of our mission to always report the truth, even if it means we are the last media in the UK to do so.
While others are sleepwalking to hide the inconvenient truth about COVID-19, PMP Magazine isn't giving up! Our daily report is free and accessible to all.
Please support our work with a donation: PMP-Magazine.com/crowdfunding
COVID is not over.
Reminder on data reporting in the UK
▫ Since 1 July 2022, the COVID-19 UKHSA Dashboard has moved to weekly reporting.
▫ The reporting of ZOE COVID Study data has remained daily.
▫ The reporting of ONS Infection Survey data has remained weekly with a 7-day lag.
(Source: UKHSA | ZOE | ONS)
Zoe COVID Study Estimates
■ Daily Estimated Cases
We can observe that the summer wave, which started to decrease on 13-Jul after reaching 351,546 cases (12-Jul), has been plateauing for a few days and now seems to be nearing an inflection point. How prepared are we for the inevitable autumn and winter waves?
---
ONS Infection Survey Estimates
■ Weekly Estimates Cases
■ Weekly COVID-19 Recorded Deaths
Deaths involving COVID-19 increased in the UK
According to the ONS, the number of deaths involving COVID-19 in the UK decreased from 923 to 799 in the latest week (ending 5 August 2022). Deaths involving COVID-19 accounted for 6.5% of all deaths in the latest week; this is a decrease from 7.3% in the previous week.
The number of deaths involving COVID-19 in England decreased in those aged 55 to 64 years and groups aged 75 years and over in the latest week. Deaths increased in those aged 25 to 54 years and remained similar across all other age groups. Deaths involving COVID-19 decreased in most English regions, but increased in the North East and London and remained similar in the North West.
latest guidance
■ UK Government's List of symptoms of COVID-19
After two years without updating its list of just three symptoms of COVID-19 (a high temperature, a new continuous cough and a loss or change to the sense of smell or taste), the NHS has finally updated its list of symptoms of COVID:
😩 Shortness of breath
🥱 Feeling tired or exhausted
🤕 An aching body
🤯 A headache
🤐 A sore throat
🤧 A blocked or runny nose
😞 Loss of appetite
🥴 Diarrhoea
🤮 Feeling sick or being sick
■ TRAVEL: ENTRY RULES AND RESTRICTIONS
Check out the latest situation for 20 of the top travel destinations for Brits:
■ ZOE COVID Study's Top 20 symptoms of COVID-19 (as of 12-Aug-2022)
we need your help
Since February 2022, the UKHSA has slowly reduced the publishing of its daily COVID updates, following the UK Government's narrative that we should all "live with the virus". UKHSA now reports only once a week.
The virus doesn't take a break 6 days a week.
It doesn't infect people from time to time.
It doesn't stop at a border either.
The virus still spreads and kills people every day in the UK and around the world. COVID-19 is NOT over.
We, at PMP, have decided to continue to publish the latest COVID data available every day, especially the Zoe COVID Study estimates – probably more accurate than the UK Government's own data since free testing has ended in England,  and the ONS COVID Infection Survey estimates.
Please, support our work through our crowdfunding to help us to continue our COVID reporting: Donate now.
🙈🙉🙊 #CovidIsNotOver.
must-read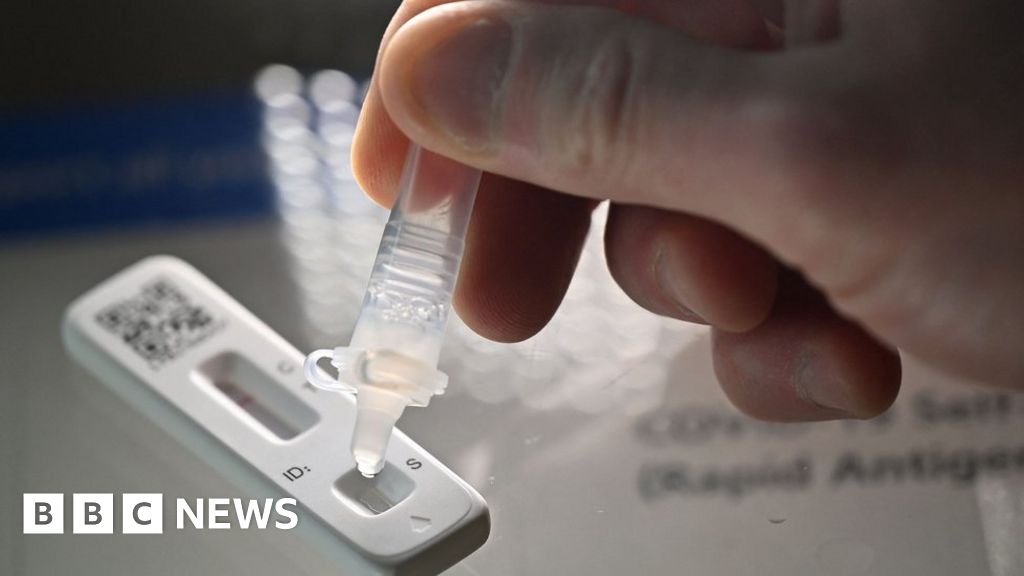 variant news
■ 🧬 COG-UK sequencing
---
---
additional data
■ Weekly New Hospital Admissions for COVID-19 (per million)
---
■ Cumulative number of people who have tested positive for COVID-19 in the UK
---
---
---
■ Population Testing Positive for COVID-19
---
■ Number of contact tracing alerts sent (England & Wales)
---
data sources
📚 Data Sources:
---
— AUTHOR —
| | |
| --- | --- |
| | ▫ J.N. PAQUET, Author & Journalist, Editor of PMP Magazine. |
---
Sources
Text: This piece was first published in PMP Magazine on 22 Aug 2022. | The author writes in a personal capacity.
Data cross-referenced with the latest official data from the UK dashboard.
Cover: Adobe Stock/SergeyBitos.
Icons from www.flaticon.com
---
---