960 days since the first case of coronavirus in the UK.
The ZOE COVID Study's positive symptomatic case estimate is currently 125,909 cases (+6.3% in a week). The 7-day estimate shows 856,953 cases (+8.7%).
On average, it is now estimated that at least 122,422 people are still infected by coronavirus every day in the UK.
This is the equivalent of the population ¹ of the District of Newark and Sherwood ² in Nottinghamshire being infected every day.
Vaccination remains the best defence against severe disease and hospitalisation. It is also very much sensible to wear a face covering in crowded, enclosed spaces.

🙈🙉🙊 #CovidIsNotOver
---
Latest UK Dashboard
Zoe COVID Study Estimates
■ Daily Estimated Cases
After having plateaued for a couple of weeks, we have seen an increase for two weeks, before a small decrease yesterday and another increase today. How prepared are we for the autumn and winter waves? Shouldn't booster jabs be available to everyone as soon as possible?
---
ONS Infection Survey Estimates
■ Weekly Estimates Cases
The percentage of people testing positive for COVID-19 continued to decrease in England, trends were uncertain in Wales and Northern Ireland, and the percentage increased in Scotland.
The ONS estimates that 881,200 people tested positive for COVID-19 in that week.
■ Weekly COVID-19 Recorded Deaths
Deaths involving COVID-19 increased in the UK
According to the ONS, there were 350 deaths registered in the UK involving coronavirus in the week ending 2 September 2022, down from 505 in the previous week.
The total number of UK deaths was 10,198, which was 7.4% above the five-year average (706 excess deaths). This means COVID-19 deaths accounted for 3.4% of all deaths in the latest week, a decrease from 4.1% in the previous week.
(The number of death registrations in the week ending 2 September 2022 are affected by the bank holiday on 29 August 2022. Caution is needed when comparing across weeks, and with the five-year average.)
Since February 2022, the UKHSA has slowly reduced the publishing of its daily COVID updates, following the UK Government's narrative that we should all "live with the virus". UKHSA now reports only once a week.
The virus doesn't take a break 6 days a week.
It doesn't infect people from time to time.
It doesn't stop at a border either.
The virus still spreads and kills people every day in the UK and around the world. COVID-19 is NOT over.
We, at PMP, have decided to continue to publish the latest COVID data available every day, especially the Zoe COVID Study estimates – probably more accurate than the UK Government's own data since free testing has ended in England,  and the ONS COVID Infection Survey estimates.
Please, support our work through our crowdfunding to help us to continue our COVID reporting: Donate now.
🙈🙉🙊 #CovidIsNotOver.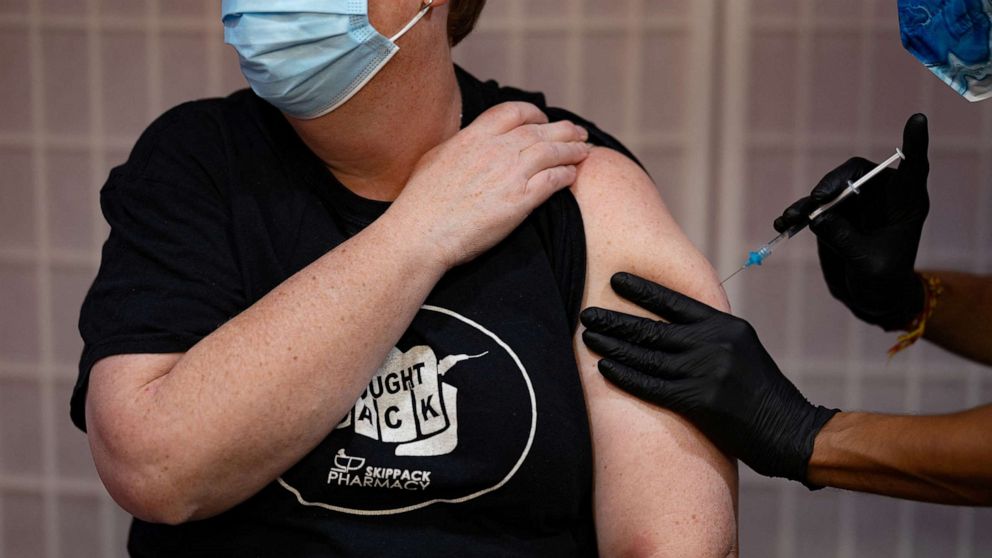 ■ 🧬 UKHSA Variant Technical Briefing
BA.5
BA.5 is the predominant circulating variant in the UK.
BA.4/BA.5
Analysis of the relative risk of admission to hospital as an inpatient following presentation to emergency care, comparing BA.4 and BA.5 to BA.2 found no evidence for a difference in risk between the variants.
BA.4.6
Newly designated variant – V-22SEP-01 (BA.4.6) Omicron sub-lineage BA.4.6 was identified as part of horizon scanning on 15 August 2022. On 1 September 2022 BA.4.6 was designated as variant V-22SEP-01.
BA.4.6 has a mutation in a known antigenically significant site (S: R346T) and an apparent small growth advantage relative to BA.5. BA.4.6 represented 3.31% of UK samples for the week beginning 14 August 2022. The University of Oxford reported preliminary neutralisation data to the Variant Technical Group. Pseudoviral neutralisation assays performed on BA.4.6 show that titres are reduced 2-fold, compared to neutralisation of BA.4 or BA.5 using sera from triple dosed recipients of the Pfizer BNT162b2 vaccine.
BA.2.75
As of 6 September 2022, there were 100 cases with BA.2.75 in the UK. Of these, 89 were in England, 7 in Scotland and 4 in Wales. BA.2.75 is currently increasing in frequency in England. The growth rate increased from July 2022 to August 2022 and is currently 61% per week compared to co-circulating lineages.
Two sub-lineages of BA.2.75 (BA.2.75.1 and BA.2.75.2) are currently being assessed. Sublineage BA.2.75.1 is defined by the addition of S:D574V, and sub-lineage BA.2.75.2 by the addition of S:R346T, S:F486S, S:D1199N. Sub-lineage BA.2.75.2 was first identified as part of horizon scanning on 20 August 2022 and was made a signal in monitoring on 7 September 2022.
■ 🧬 COG-UK sequencing
---
---
💉 Latest UK Vaccination
Note: UK vaccination data is now published weekly on Thursdays.
---
---
Note: There has been a change in the way the data are collected by the ONS. As a result, these estimates are not fully comparable with those in previous bulletins. For more details on these changes, please see the Impact of moving to remote data collection.
🧩 Long COVID Kids
Conclusion
The authors of the systematic review and meta-analyses of Long-COVID in children and adolescents conclude:
■ Weekly New Hospital Admissions for COVID-19 (per million)
---
---
🕯️ Orphanhood of children from COVID-19 is estimated at 15,189 in the UK.
🚨 A tragedy barely mentioned in the media.
(Source: Imperial College London)
---
🕯️ Globally 10.5M children lost parents or caregivers and 7.5M children experienced COVID-associated orphanhood.
(Source: JAMA Network)
---
---
■ Population Testing Positive for COVID-19
---
■ Number of contact tracing alerts sent (England & Wales)
---
📚 Data Sources:
Going further:
Estimates of the population for the UK, England and Wales, Scotland and Northern Ireland, 2019 | ONS
---
---
— AUTHOR —
| | |
| --- | --- |
| | ▫ J.N. PAQUET, Author & Journalist, Editor of PMP Magazine. |
---
Sources
Text: This piece was first published in PMP Magazine on 16 Sept 2022. | The authors write in a personal capacity.
Data cross-referenced with the latest official data from the UK dashboard.
Cover: Adobe Stock/SergeyBitos.
Icons from www.flaticon.com
---
---